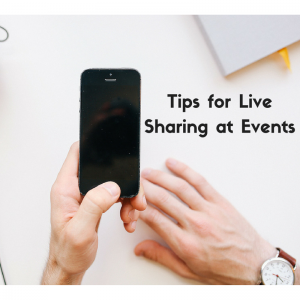 I recently attended an IABC event at Text100 in San Francsico. The topic – Content Distribution – was especially relevant to me and to those who follow me on social media. I took this as an opportunity to share some ideas, thoughts using my Twitter handle: @prdreamer. At the end of the event, several people came up to me impressed that I was able to send out so many tweets. I thought I would share a few tips. 
Choose your posting tool.
For this particular event, I used Hootsuite to send out my Tweets. I have found a few features in Hootsuite to be helpful:
Search the event Hashtag.
Once you have done that, Tweet directly from that search. This does a couple things: 1) New tweets will automatically have the hashtag appended, and 2) You can easily see what others are saying for retweeting and favoriting of information.
How to know what to share? 
When I'm live sharing an event, I often think about it as my notes for later. As I'm listening to the speaker, or panel in this case, I think about what is going to be important to capture for later. Which phrases will jog my memory so I can infuse the learning into my DNA?
Many posts or quality posts? 
I go back and forth on this one. I type fast on both my iPhone and my computer. This means I'm able to capture more word for word than others. Does this always mean the more is better? No, I have found that the posts with the most retweets/favorites are the ones that capture a pithy comment from the presenter. This quick bite received 5 RTs and 8 Favorites: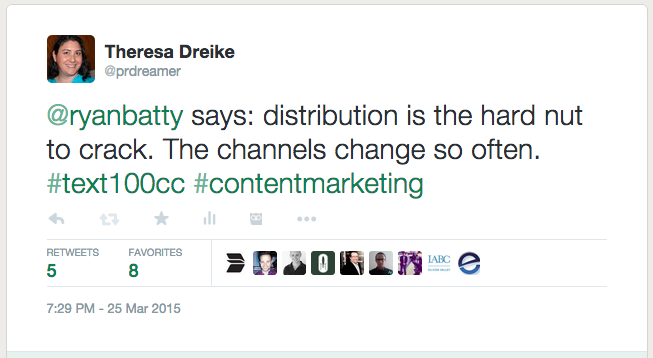 Use photos when it makes sense.
As your fellow attendees skim the hashtag search, an image will catch their eye. This simple photo I took with my iPhone received 5 RTs and 14 Favorites: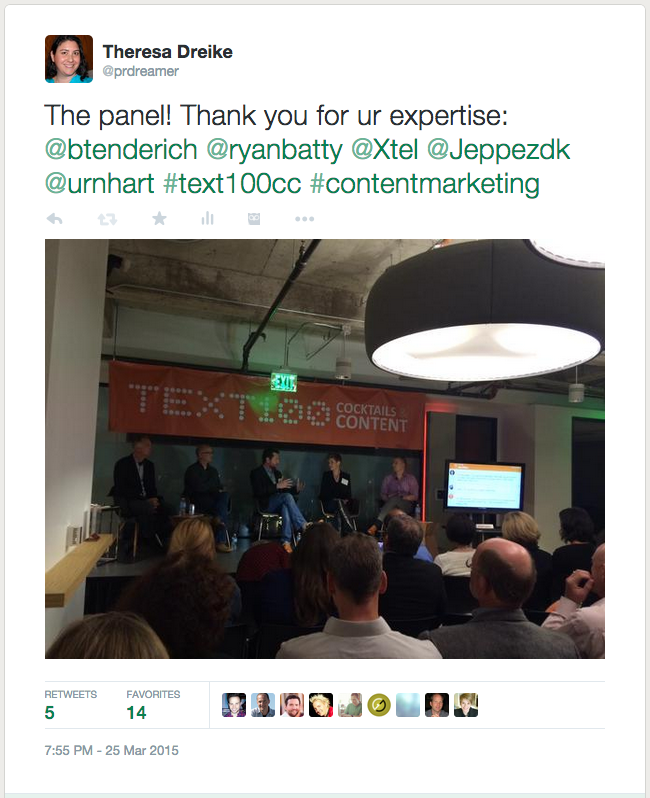 Add a hashtag.
Every event these days has an event hashtag. Choose a secondary hashtag to expand the reach of your posts. For this event I used the event hashtag #text100cc and added the hashtag #contentmarketing. This added people outside of the event to the audience reach.
What are your tips for live sharing an event?